David Morris, CEO
David is responsible for the delivery of EDO's public interest environmental legal services. He joined EDO NSW as CEO in October 2017 after four years practising public interest environmental law in the Northern Territory as Principal Lawyer and Executive Officer of EDONT. In August, 2019 David became CEO of the new national EDO.
At EDONT David had a broad environmental law practice which particularly focused on legal issues related to mining, gas, water and cultural heritage. David regularly acted for NGOs, community groups and Aboriginal traditional owners. Under David's leadership EDONT clients achieved successful litigation outcomes in the Federal Court of Australia, the Supreme Court of the Northern Territory and the Northern Territory Civil and Administrative Tribunal. At EDONT David played a leadership role in policy and law reform advocacy and taught environment and planning law subjects at Charles Darwin University.
Prior to working at EDONT, David held various environmental law roles in private practice and with government in Victoria. David was a lawyer in the Maddocks Planning and Environment Team and a prosecutor with the Victorian Department of Sustainability and Environment. He has regularly appeared in courts and tribunals.
David has a Bachelor of Laws and Bachelor of Arts from Monash University.
Office of the CEO
The longest serving EDO solicitor in Australia, Jo joined EDO Qld in 1992 after working in company and commercial law with Minter Ellison in Sydney.
For the past 25-plus years, Jo has been dedicated to providing legal advice and education to Queensland communities. She has been instrumental in the reformation of Queensland's environmental laws, including successfully advocating for expanded third-party enforcement rights. Jo has worked on more than 20 successful test cases concerning Commonwealth and State environmental laws.
As Director of the Queensland office, Jo successfully grew the office from a small government-funded community legal centre to a vibrant and effective public interest law office with 13 staff and diverse funding sources that is now part of a strong merged national EDO.
Jo-Anne graduated from Sydney University in 1988 with a Bachelor of Arts and a Bachelor of Laws.
In 2020 Jo was the recipient of the Queensland Law Society's Agnes McWhinney Award and the Access to Justice Award
Jacqueline Lapensee is Board Secretariat and Executive Assistant to the CEO.
Our Teams & Programs
Healthy Environment & Justice Program
Nicole Sommer, Director
Nicole is responsible for the strategic direction of the Healthy Environment & Justice Program.

Nicole brings her extensive private practice and government experience to advance a healthy and safe environment. Nicole joined EDO in 2019 as EDO Tasmania's CEO and Principal Lawyer. Nicole has regularly appeared in Courts & Tribunals in NSW, Victoria and Tasmania, and advised community, government and private clients on all aspects of environmental law. Her previous work included as a Senior Associate at Maddocks Lawyers, and formed part of its Climate Change and Sustainability team.

Nicole sits on the Law Council of Australia's Planning and Environmental Law Group. Nicole holds a Masters of Environmental Management.
The Healthy Environment & Justice Program Management Team
Rana has a lead role in the litigation team in Sydney, supervising litigation and acting in environmental, administrative and other civil enforcement proceedings in Federal and State jurisdictions. She provides legal advice and representation to groups and individuals in seeking to protect their local communities, water sources and biodiversity from the impacts of fossil fuel development.
During her time at the Environmental Defenders Office, Rana has achieved a number of successful outcomes in judicial review for her clients, including the NSW Court of Appeal judgment that the Springvale coal mine extension at Newnes Plateau was unlawfully granted, in Federal Court proceedings for the protection of Middle Head in Sydney Harbour for the Headland Preservation Group, and in proceedings on the assessment of proposed land clearing at Kingvale located in one of the northern catchments of the Great Barrier Reef.
Rana also contributes her expertise to the International Program, specifically with our partners in the Solomon Islands. She is a member of the IUCN World Commission on Environmental Law.
Rana joined the Environmental Defenders Office in October 2013 as an advice and law reform solicitor specialising in legislative protection of the Great Barrier Reef. Prior to this, Rana practised as a solicitor in native title, as well as in private practice in corporate and commercial litigation. Rana holds a Bachelor of Arts (UQ), a Bachelor of Laws (Hons, QUT) in which she was awarded the Freehills prize for first place in property law, and is currently completing a Master of Laws (Sydney).
Stacey is the Managing Lawyer of the EDO's Northern Territory office while Gillian Duggin is on parental leave.
Stacey has extensive expertise in environmental litigation and advice work. She originally joined EDO's NSW office in 2015 where she achieved successful outcomes for clients, including acting on behalf of Humane Society International in the Federal Court's landmark decision to impose a $1M fine against a Japanese whaling company. During her time at EDO NSW Stacey also worked on matters involving Aboriginal cultural heritage, biodiversity, mining and gas and acted in access to information in proceedings in NCAT, as well as judicial and merits review matters in the NSW Land and Environment Court.
Prior to re-joining the EDO in November 2020, Stacey spent 3+ years prosecuting environmental offences, most recently at the NSW Crown Solicitor's Office and before that as in-house prosecutor for the NSW Environment Protection Authority. Stacey's other experience includes working as a lawyer in the environment and planning team at Corrs Chamber Westgarth and as a tipstaff to the Hon Justice Malcom Craig at the NSW Land and Environment Court.
Stacey holds a Juris Doctor from UTS and a Bachelor of Arts from UNSW.

Stacey is relieving Gillian Duggin as EDO Managing Lawyer (Northern Territory) while Gillian is on maternity leave.
Kirstiana has responsibility for EDO's northern Queensland work in planning and environment law, legal advice, law reform and community legal education.
Her previous work as a dive master, underwater videographer and deckhand in both Cairns and the Whitsundays enlivened and educated her about environmental issues particular to Northern Queensland and is what led Kirstiana to undertake a law degree at JCU Cairns.
She has worked in private practice since 2009 and is thrilled to now be working for an organisation that aligns with her passion for social justice and the environment.
Revel commenced work with EDO Qld in 2011 and returned in 2014 after taking a year off to complete a masters degree overseas. Prior to working at EDO, Revel worked at Minter Ellison in their planning and environment team, as well as working as a sustainability educator in Mexico. Revel tutors and guest lectures in various subjects, including in planning law, mining and resource law and environment law courses at Griffith University, Queensland University of Technology and University of Queensland.

Revel has a Bachelor of Laws and Bachelor of Environmental Management from the University of Queensland, a Masters in Culture and Development Studies from KU Leuven, Belgium and a Graduate Certificate in Policy and Governance from Queensland University of Technology. Revel was recipient of the 2017-2018 Mahla Pearlman Australian Young Environmental Lawyer of the Year award.
Melissa has qualifications in law and economics from the University of Adelaide.
Prior to her commencing with the EDO in 2005 Melissa held several positions in private practice and the community legal centre sector. Melissa has a particular interest in the regulation of mining and gas projects, planning and biodiversity protection.
Claire joined the EDO's Hobart office in 2016 and was appointed the Managing Lawyer in 2020. In addition to overseeing the operations of EDO's Tasmanian office, Claire provides advice to Tasmanian clients in all aspects of state and federal environment and planning law. She also conducts litigation on behalf of clients in Tasmania's Resource Management and Planning Appeal Tribunal, the Supreme Court of Tasmania and the Federal Court of Australia.

During her time with EDO, Claire has obtained successful outcomes for a range of clients in relation to cases involving public land management and establishing legal standing.

Claire holds undergraduate degrees in Laws (Hons) and Environmental Science from Griffith University and has over 12 years' experience as an environmental lawyer in Tasmania, Queensland and Victoria.

Prior to joining EDO, Claire undertook environmental prosecutions and other litigation for the Queensland Government.
Born and bred in Western Australia, Tim graduated in Law with Honours from the University of Notre Dame in 2003 and was awarded a Postgraduate Diploma in Environmental Management from Murdoch University in 2007. While at law school, Tim received a peacebuilder's award from the Australian Government for foreign aid work undertaken in East Timor. After graduation, Tim served as Associate to the Late David Malcolm AC, Chief Justice of Western Australia.
Tim has worked in environmental law and policy since 2006, including work for industry in private practice, government work and pro bono work for environmental NGOs and community legal centres. He is a past President of the WA Branch of the National Environmental Law Association. Before commencing at EDO, Tim had a senior legal role with the Department of Water and Environmental Regulation.
Julia is the Managing Lawyer responsible for the development and delivery of our Citizen Representation Program (CRP). The CRP provides specialist legal advice and information about the laws that regulate protest activities concerning the environment. In addition, the CRP provides legal representation to those who have been charged with criminal offences arising from their participation in such activities.
Julia is an award-winning legal practitioner and researcher with more than 20 years experience working for criminal law and social justice related academic, government and community-based legal organisations. She joined EDO in April 2019. Prior to that, she worked as a legal practitioner with Legal Aid NSW for many years, where she represented adults and children in every criminal jurisdiction in NSW.
Melanie joined EDO as the Managing Lawyer of the ACT Practice in January 2021. Prior to this, Melanie worked at the Victorian Government Solicitor's Office where she advised Victorian government bodies in relation to administrative law, and in particular on planning and environment law. Melanie has previously worked as a refugee lawyer in Australia and overseas, and has gained broad expertise in administrative, environmental, migration, human rights and international law. Melanie has a particular interest in environmental justice and advocating for the recognition of the human right to a healthy environment.

The Healthy Environment & Justice Team

National
ACT
New South Wales
Northern Territory
Southern & Central Queensland
North Queensland
South Australia
Tasmania
Western Australia
First Nations & Indigenous Peoples Program
EDO recognises that a key part of achieving environmental justice in Australia is the central place of First Nations and Indigenous Peoples across all facets of the organisation's work.
EDO aims to support First Nations and Indigenous Peoples to protect their Country/Land, and centre understanding of – and respect for – their perspectives in our work.
EDO works in the Australia-Pacific region, and partners with local organisations in the Pacific to advocate for the rights of local and Indigenous communities in the environmental context. The Program is intended to work across the region, and we have used Indigenous Peoples to refer to our work in the Pacific and First Nations to refer to the Australian context.
To advise on the achievement of that goal we have issued an invitation to tender to suitably qualified people, a collective of people or an organisation to assist in the program design of our First Nations and Indigenous Peoples Program. Our First Nations and Indigenous Peoples Program Working Group will guide this work while the Program is in development.
First Nations and Indigenous Peoples Program Working Group
Fleur Ramsay – Chair
David Morris – CEO
Nicole Sommer – Director, Healthy Environment and Justice
Kirstiana Ward – Managing Lawyer, Cairns
Dr Lauren Butterly – Senior Solicitor
Wotna Mori – Solicitor
Daniel Thompson – Paralegal
We look forward to providing an update on the development of that crucial program as it moves forward.
Systemic Change Program
Elaine Johnson, Director
Elaine joined EDO in January 2011 as a Solicitor in the Sydney office. She provides clients with advice and representation on a wide range of environmental legal issues, including civil enforcement, administrative law, planning, pollution, biodiversity, mining and coal seam gas.

Elaine was the Solicitor on record in the landmark Rocky Hill coal mine litigation, which resulted in refusal of the greenfield mine, and changed the legal landscape on climate law in Australia. She is also acting for bushfire survivors in groundbreaking climate litigation against the NSW Environment Protection Authority. Elaine previously acted for Fullerton Cove residents in obtaining the first coal seam gas injunction in NSW, and represented the Hunter Valley community, including Mrs Wendy Bowman OAM, in the successful appeal halting Ashton Coal's South East Open Cut mine. Elaine also represented the Mackay Conservation Group in successfully overturning Federal approval of Australia's largest coal mine, the Carmichael mine in the Galilee Basin.

Elaine holds a Bachelor of EnvMgmt/LLB (Hons) from Macquarie University and has worked as Associate Lecturer with Macquarie's Centre for Environmental Law. Her other previous work includes as a solicitor in private practice at Corrs Chambers Westgarth, in government at the Office of Environment and Heritage and as the Environment Liaison Officer for combined environment groups.

Elaine also spent 18 months volunteering with the Landowners' Advocacy and Legal Support Unit at the Public Solicitor's Office in the Solomon Islands.
The Systemic Change Management Team

Andrew advises and represents clients on a wide range of environmental issues. This has included leading a series of prominent national cases against the port expansion at Abbot Point, and being an integral part of ongoing litigation against the Acland Coal Mine expansion. He has litigated environmental issues in numerous Queensland and Federal jurisdictions including magistrate court prosecutions, enforcement proceedings, planning and mining merits appeals, and reviews in superior courts through to the High Court.
His love of the outdoors has led him to be an environmental specialist, with a career spanning almost two decades in environmental law, science and policy. Before joining the EDO in 2013, Andrew was a senior lawyer with the Queensland Government environment department. His experience includes developing Queensland natural resources policy, advising on UK and European Union law and policy with the UK's central environment department, and working as a conservation biologist with the Australian Rainforest Conservation Society.
Andrew holds degrees in law and science from Adelaide University.
Emma is an internationally recognised expert in domestic and international water law and policy. She has spent the last decade advising clients about water sharing arrangements (including in transboundary systems such as the Murray-Darling Basin), the climate-water nexus, environmental and cultural flows, water markets, water rights, compliance and enforcement and more.
Locally, her clients include farmers, Traditional Owners, community groups and conservation groups, while internationally she advises governments, NGOs and international organisations.
Emma is often invited to deliver guest lectures and keynote addresses about various aspects of water law and policy in Australia and abroad. She takes an active interest in research and cross-disciplinary work, collaborating with scientists and economists on articles and chapters in English and French.
Emma studied Arts/Law at the University of NSW, where she was awarded the Stephen Seidler Memorial Prize for the Best Achievement in Environmental Law. She was admitted as a solicitor in 2003.
Emma's other roles, honours and affiliations include:
Legal advisor to the Secretariat of the Ramsar Convention on Wetlands in Switzerland
Visiting Fellow in the Faculty of Law at University of NSW
Director of the Alliance for Water Stewardship International in Edinburgh
Fellow of the Peter Cullen Water and Environment Trust
Recipient of the Dunphy Award at the 2018 NSW Environment Awards (for her work as a water lawyer)
Listed in Best Lawyers in Australia in the Environment and Planning Law category
Partner – Australian Water Partnership
PhD – University of Adelaide
Having worked for all levels of government and a range of industries on broad ranging environmental issues, Sean brings a broad perspective to assisting the community and public interest. Sean worked for both government and in private consultancy before moving onto a six-year stint in private law practice with Corrs Chambers Westgarth He joined EDO in 2011.
Sean has degrees in both law and environmental science as well as a Masters in Environmental Law from the University of Queensland.
Brendan is the Managing Lawyer of our Safe Climate (Gas & Corporate) Team and has been a litigator with the EDO since 2015.
He has extensive experience in relation to all aspects of state and federal environment, climate change and planning law, and has conducted environmental litigation within the Federal Court of Australia, Supreme Court of NSW and NSW Land and Environment Court.
Within the Safe Climate (Gas & Corporate) Team, Brendan's focus is on addressing the impacts of gas developments across Australia on global warming, and utilising corporations and commercial law to hold fossil fuel companies to account in relation to the risks posed by climate change.
Brendan was named Climate Change Lawyer of the Year in Sydney, by Best Lawyers in 2020.
Brendan holds a Bachelor of Law ((1st Class Hon) / Arts in Communications (BA Comms/LLB) from the University of Technology, Sydney, and a Masters of Environmental Governance (MSc) from the University of Freiburg, Germany.
Prior to joining the EDO, Brendan worked as an environmental lawyer at a top tier firm in Sydney for several years.
BJ is the International Program Manager at EDO, responsible for developing and delivering our International Program. The Program is focused on building the capacity of public interest environmental law organisations and lawyers across the Asia-Pacific. This involves providing partner organisations with training, technical advice and support (in the areas of litigation, policy and law reform, outreach, governance and scientific advice) and links to regional and international environmental networks.
BJ graduated with a Bachelor of Commerce/Bachelor of Laws from the Australian National University and is admitted as a lawyer in NSW.
Before taking up his International Program role, BJ was a Solicitor with EDO NSW's litigation team for two years, worked in corporate practice and was also an adviser on an AusAID-funded project in the Attorney-General's Department in Papua New Guinea.
Jemilah joined EDO in Sydney in 2006. As Outreach Director she is responsible for the development and delivery of the EDO Outreach Program, which encompasses both community and professional programs. Community programs include legal workshops, seminars, conferences and a range of plain English publications designed to educate the public about environmental laws and how they can be used to protect the environment. Professional programs include the development and delivery of legal and educational resources for environmental decision-makers, lawyers and other professionals.
Jemilah provides legal advice to the community on a wide range of planning and environmental law problems and has written extensively on topics such as planning, mining and private conservation. She also lectures in planning and environmental law at several universities in Sydney.
Jemilah is admitted as a solicitor in NSW. She has a Bachelor of Laws and a Bachelor of Arts (Humanities) from the University of Western Sydney.
Rachel Walmsley has over 17 years experience working on public interest environmental law and policy in Australia and overseas. She has written extensive law reform submissions and discussion papers and advised governments and NGOs on a range of environmental law issues, including planning, natural resource management and biodiversity laws. Rachel is a member of the Consultative group established by Prof Graeme Samuel for the EPBC Act review.
Rachel is a member of a number of government and non-government advisory committees on biodiversity, natural resource and environment issues, a legal advisor to the Wentworth Group of Concerned Scientists, legal advisor to the Places You Love alliance on national law reform, and guest lectures in environmental law. Rachel is a member of the Australian Panel of Experts on Environmental Law (APEEL) and a member of IUCN – World Commission on Environmental Law.
Rachel's previous work has included advising the peak environment groups of NSW on environmental legislation before the NSW parliament, undertaking research for the Australian Centre for Environmental Law (ACEL) at ANU, and conservation field work for a British conservation organisation in Tanzania and the UK. Rachel has also been a Co-Consulting Editor of the Australian Environment Review and Chair of the Australian Committee for IUCN.
Rachel is a practising solicitor, with a Masters in Environmental Science and Law from University of Sydney, a Bachelor of Laws with Honours in international biodiversity law and a Bachelor of Arts from ANU.
The Systemic Change Team

Safe Climate (Coal & Human Rights)
Safe Climate (Gas & Corporate)
Biodiversity
Freshwater
Lauren holds a Bachelor of Arts in History focusing on Indigenous and Western Australian histories and a Bachelor of Laws with First Class Honours both from the University of Western Australia (UWA). In 2020, she was awarded her PhD in Law on Indigenous governance of sea country in the Northern Territory from the University of New South Wales (UNSW). Lauren's PhD thesis received 'Outstanding' grades for all criteria from both examiners.
Following graduation from her undergraduate studies, Lauren served as the Principal Associate to Chief Justice Wayne Martin of the Supreme Court of WA and then worked as an environmental law solicitor at a top tier firm in Sydney. Between 2012 and 2019, Lauren was a legal academic at UWA (12-13), the Australian National University (14-16) and the University of New South Wales (17-19) where she researched and taught in the areas of environmental law and environmental governance, native title, Indigenous rights and administrative law. In 2018, Lauren was awarded the UNSW Vice Chancellor's Rising Star & Early Career Award for Teaching Excellence in recognition of her innovative teaching in administrative law.
Lauren has written numerous book chapters and articles on environmental law, cultural heritage and native title. She is also the current Commissioning Editor of the Australian Environment Review, an Adjunct Lecturer at UWA Law and a Centre Fellow at the UNSW Gilbert and Tobin Centre for Public Law.
Lauren also works in the Healthy Environment & Justice Team.
Kate brings her broad private practice and government legal experience to the EDO's Freshwater team. Kate is based in Brisbane and joined EDO in 2021 after 5 years of legal practice. Her most recent experience is in the in-house sector. Over her career, she has advised a wide range of clients from government and corporate clients to marginalised groups, with a focus on property and land law and more recently water supply law.
Kate is thrilled to be working with a respected organisation that can empower communities and enhance environmental justice and legal protection for vital water sources.
Kate holds a law degree with honours from the University of Queensland, along with a Bachelor of Economics. She was admitted to practice in December 2015.
Huw joined the EDO in April 2021 and is a member of the EDO's Freshwater team. Huw is based in Sydney and is passionate about the protection of the environment and the need for continued law reform to protect Australia's water resources.
Prior to joining the EDO, Huw worked with Norton Rose Fulbright's environment & planning team supporting a variety of government and private clients in the areas of environment and planning litigation, water law, compulsory acquisition, administrative law, contamination and native title.
Huw was admitted to legal practice in 2018 and holds a Bachelor of Laws from the University of Newcastle and a Bachelor of Arts (history) (Honours) from Sydney University.
Nadja joined EDO NSW in 2018 and is a member of EDO's Freshwater team. Nadja is based in Melbourne and has a particular interest in water law and natural resources management and in Aboriginal cultural heritage protection.
Nadja advises and represents a broad range of clients including farmers, community groups, conservation groups and Traditional Owners in local and national public interest water law related matters, with a focus on the Murray Darling Basin.
Nadja has previously worked as a plaintiff lawyer at Slater and Gordon, in commercial litigation, representing individuals against large corporations and in administrative and tort law, including negligence and nuisance. Nadja was admitted to legal practice in 2018 and holds a Juris Doctor from the University of Melbourne.
Kirsty has been with EDO since 2012. She has extensive administrative experience, working in the university and community sector since 1993. Kirsty is the ASU workplace delegate. She has a BA (Theatre) from Western Sydney University.
International Program
Legal Education Program
Belinda joined EDO in Sydney in 2011 as a Solicitor in the litigation team, where she represented community groups in public interest environmental law cases, in both federal and State jurisdictions. She is now an Outreach Solicitor working across the Community and Professional programs.
Belinda provides clients with advice on a wide range of environmental legal issues, including planning, pollution, administrative law, mining and coal seam gas.
Belinda holds an LLB (Hons) from University of New England and a Masters in International Environmental Law from Macquarie University. Belinda previously worked in a private practice specialising in local government and planning law and as Associate to Justice Talbot of the Land and Environment Court. She has also worked as a volunteer solicitor at Kingsford Legal Centre.
Belinda's main area of interest is climate change law, particularly mitigation of sea level rise and carbon pricing.
Belinda is currently on the Management Committee of the Total Environment Centre.
Science & Expert Advisory Program
Megan Kessler, Director
Megan joined EDO in Sydney in August 2011. Her role involves management of EDO's Scientific Advisory Service, including the provision of in-house objective scientific advice to EDO staff and our clients and using our Expert Register to source external scientific expertise for public interest legal matters.
Megan has a Bachelor of Science (natural resource management) from Macquarie University, a Master of Marine Science (fisheries management) from UNSW and a PhD on tourism impacts on humpback whales off Sydney and in Tonga from Macquarie University.
Megan has previously worked with Landcare Australia and on marine and fisheries issues, energy conservation and threatened species management.
The Science & Expert Advisory Team
Karen joined EDO in Cairns in January 2020 to support the Scientific Director by developing scientific advice for EDO staff and our clients and using our Expert Register to source external scientific expertise for public interest legal matters. Karen has a Bachelor of Science (Physics) and Bachelor of Aeronautical Engineering (Honours) from University of New South Wales, a Master of Biological Science from Australian National University.
Karen has previously worked for the Australian Government Department of Environment in the Marine Species Conservation section. This section was responsible for the domestic implementation of the Convention on International Trade in Endangered Species (CITES) for marine species.
Since leaving the APS in 2013, Karen has worked primarily on science and policy matters concerning curbing the illegal wildlife trade throughout Asia and Africa.
Finance & Operations
Blake Powell, Director
Blake joined EDO in April 2016. As Operations Director, she is responsible for the effective management of the operational aspects of the organisation, including governance, financial management, compliance, administration, human resources and provision of information and support to the CEO and Board.
Prior to working with EDO, Blake was Business Operations Manager for Migration Support Programs, NSW, at Australian Red Cross. She also worked with PYXERA Global managing multi-million dollar international programs in Guatemala, Jamaica and Angola on supply chain development and the reinvestment of profits from natural resource extraction into community and local economic development.
Blake holds an MA in International Service and Development from Roehampton University, UK, and an MA in Theoretical Linguistics from Northwestern University, USA.
Finance & Operations Team
Fundraising, Marketing & Communications
Aaron Lamb, Director
Aaron is responsible for the strategic direction and execution of fundraising, marketing and communications across the universe of channels and platforms at EDO.
Aaron is a two-time Fundraising Institute of Australia award winner, with a broad range of experience in working in NFPs from Oxfam and Vinnies to animal welfare. Aaron has spoken extensively on digital marketing and fundraising and brand communications in a crisis. He has also sat on the board of directors for Cambodian Kids Can.
Anthony has a background that spans media, marketing, communications and fundraising.
A former reporter and business journalist, Anthony has worked extensively in the not-for-profit space building multichannel digital growth, marketing and fundraising strategies and developing corporate partnerships between NGOs and values-aligned businesses.
Anthony has a Bachelor of Communications from Griffith University.
The Fundraising, Marketing & Communications Team
An alumnus of the German Foundation's 'Remembrance, Responsibility and Future' scholarship program and founder of industry charity Many Happy Returns, Zuzia has long been a passionate supporter of social and environmental causes. Zuzia has brought that passion to fundraising and events with leading Australian charities, to collaboration with community groups, and to Zali Steggall's successful federal election campaign.
Tom has worked in data-driven digital strategy, digital product management and data analysis over the past decade. Bringing experience from the online publishing industry and the NFP sector, Tom leads the Fundraising, Marketing & Communications team's data strategy and provides supporter engagement data analysis and management.
Marketing & Media Team
As Senior Media and Marketing Specialist, Mhairi brings two decades of experience to EDO. Mhairi began her career as a news journalist and was a reporter and producer at BBC Scotland.  In 2006, she joined ABC news, spending time reporting in regional NSW before settling in Sydney, where she produced radio news bulletins. In 2008 she moved into digital production, and was responsible for online news coverage in NSW, as well as digital training for broadcast journalists.
Since leaving journalism in 2015, Mhairi has worked on several high-profile environmental campaigns.  She also worked with a number of private clients assisting with social media marketing, SEO, public relations and political lobbying. She joined EDO in 2019.
Mhairi is co-chair of EDO's Justice, Equity, Diversity and Inclusion (JEDI) committee.
She holds a BA (Hon) in English Literature with Politics and a PGDip in Journalism from the University of Strathclyde.  She studied Digital Marketing at General Assembly.
Vanessa is Marketing & Media Specialist in the Marketing & Media Team.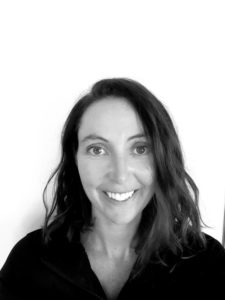 Jacki has 14 years' experience working with environmental non-profits in Australia at local, state, national and international level. She has managed and driven digital marketing, communications and fundraising on many high profile environmental campaigns. She has helped several organisations significantly grow through bringing in new supporters and developing donor care and fundraising strategies. Jacki is passionate about EDO and helping it grow through supporter growth and donor care strategies. 
Jacki has a Bachelor of Marine Studies (Honours) from The University of Queensland and is studying a Masters in Conservation Biology.
Philanthropy Team
Ingrid has worked in the environmental sector for over two decades, defending Australia's natural places from the rainforests to the sea. She joined EDO in 2020 to help grow our philanthropy program and attract new trusts and foundations to our ground-breaking environmental legal work.
EDO recognises the traditional owners and custodians of the land, seas and rivers of Australia. We pay our respects to Aboriginal and Torres Strait Islander elders past and present, and aspire to learn from traditional knowledge and customs so that, together, we can protect our environment and cultural heritage through law.